A blog serving the Equipment Leasing & Equipment Financing Industry while also analyzing related Business Loan / Commercial Lending Products & Practices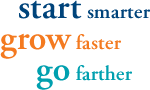 Information about Equipment Leasing & Equipment Financing for Concrete Construction Equipment
Concrete construction equipment is typically fairly easy to finance or lease, if you know how to go about it. With new construction booming in many areas and certainly increasing in most of the country, demand for new concrete construction equipment is on the rise.
Below are thoughts on a few types of this varied equipment category.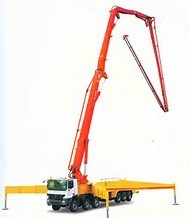 Concrete pumps are viewed by most lenders as very solid collateral. Typical terms reach up to 84 months in length. There are a few National Lenders that specialize (in part) in serving this industry.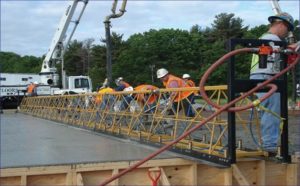 Screeds, of all types, are considered worthy collateral by many, many lenders who have an understanding of this asset type. Great long-term value is often the case with this equipment type. Lease & Loan Terms reach up to 60 months in most cases (sometimes longer on higher dollar acquisitions).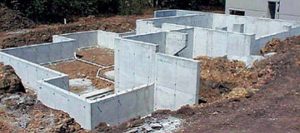 Aluminum Concrete Forms are terrific collateral, however, most lenders do not appreciate nor understand these well. Since they usually don't have a serial number ~ many leasing companies and commercial lenders / banks find them a bit of a problem to finance. Here is a link to a really superior Aluminum Wall Form, Pool Form, and Specialty Aluminum Form Manufacturer: Wall-Ties & Forms, Inc – www.wall-ties.com

Trowels, like those found at Allen Engineering (www.alleneng.com) are relatively easy equipment to find suitable financing for. Financing & leasing terms routinely range from 12 – 48 months depending on usage.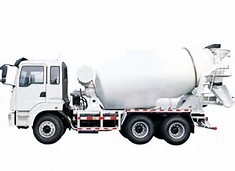 Ready mix trucks ~ Consider this: where there is new construction involving concrete, you will sooner or later see one of these (or two or three) rolling up to the job site. This truck-type is a favorite asset to finance for many lenders. Lease terms & Loan terms vary based on usage, and we think that 60 months would be a pretty standard term.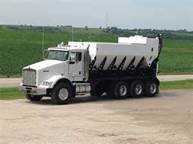 Financing and Leasing is readily available for On Site Mobile Mixers (https://cementech.com/ is an industry leader), which serve a valuable need and an interesting niche in the market and are generally considered superb collateral ~ at least by this author. Some lenders are unfamiliar and may defer financing based simply on lack of experience. Terms are almost always 60 months and often include a TRAC residual provision.
Interest and lease rates vary from lender to lender, and most often are guided by credit quality and the lender's experience with a particular asset.
Equipment Leasing Types for concrete construction equipment include the following:
Finance Lease – A lease with a bargain purchase option. Often $1.00, for example.
True Lease – A tax-oriented lease product which may include an option to purchase for a predetermined amount.
TRAC Lease – Terminal Residual Adjustment Clause
Summary Information:
Types of Equipment Leases – Summary Table
 
Finance Lease
True Leas
TRAC Leas
Rates
5-12%
5-12%
5-12%
Tax Treatment
Equipment cost
can be deducted
in first year
under Sec. 179
Equipment cost
may sometimes be deducted
in first year
under Sec. 179
Monthly rental payments
may be deducted
as an operating
expense
Additionally, concrete construction equipment can be financed at rates similar to the above. Financing is often accomplished in the form of an Equipment Financing Agreement, or a Traditional Note / Loan.
—
Please contact George Vandel (gvandel@slsfinancial.com / www.slsfinancial.com) as a great resource for Business Loans & Equipment Leasing for Construction Equipment of all types.

"For over 20 years, I have helped business owners with competitive financial services & they have helped me and my young family by trusting me with their business lending needs. I am keenly aware that I am in a relationship business & that construction professionals have enough complications in their work and, thus, need an uncomplicated, easy to understand financial services solution from me. While all too rare in the world of business lending ~ you can count on me for candid, straight-forward advice."
George Vandel | 605.444.1103 | gvandel@slsfinancial.com