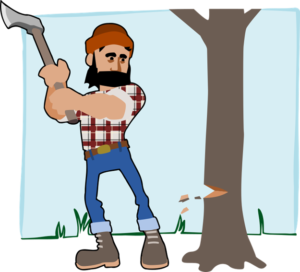 When you are in the market for new or used logging equipment, the question that must be asked and answered (sooner or later) is "how am I going to pay for this?"
If you don't have a cool $50,000, $100,000, or more sitting around then you should find a lending partner, and it should be a good one – that is not as easy as it might sound.
Your local bank is usually a good choice, however, given that they may not be familiar with logging equipment this may not be the path of least resistance. So ~ as you begin your search (under most normal circumstances) you should do the following things to determine if you are working with a quality equipment leasing / financing professional – see below: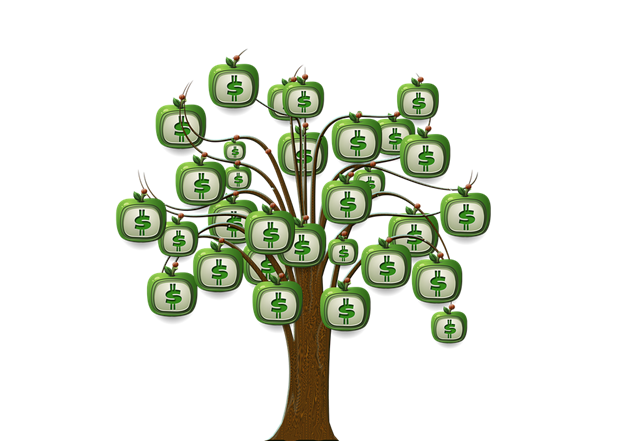 Upfront Monies: Get Ready to Run if they ask for money upfront ~ don't walk … RUN. Once you are APPROVED, then & only then should you send the lender any needed down payment or advance payment along with your signing of a credit-approved final contract.
Furthermore, check for the following ~
Reputation: The commercial lender has a great reputation. But, how do you know? Easy enough ~ Google the company name and the city and state. You are just looking for complaints. Be careful if you see many (more than a couple) of these! Choose another.
Longevity: Has this company been around for 10 or 20 years or more. A seasoned organization, with no complaints is often a great way to go.
The Contract: Review the contract and verify that these are the final terms & that you are indeed credit approved. Verify too that they are ready to fund once you send in the final contract. If this is not the case … once more RUN!
Great companies always want to make things clear, concise and easy to understand. If you find that you are confused … Run Forrest Gump Run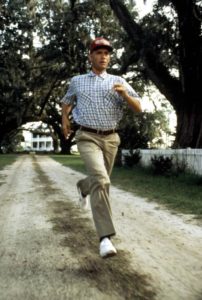 Once you find a credible lender it is time for underwriting.
Get a financing or equipment leasing quote and complete a credit application.
Many well-established lenders offer an online application ~ like this:
Online Application: Click Here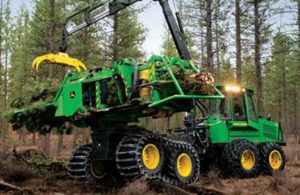 Terms and Payments for Forestry & Logging Equipment can vary based on the amount of money involved and your overall credit profile.
Also ~ whether the equipment is new or used can sometimes impact the terms available for borrowers.
Payment Example ~
Forestry equipment cost ~ $100,000 & a 5 year term –
Monthly payments will usually range from $2100 – $2500 (subject to credit approval, of course.)
Many National Commercial Lenders offer A, B and C Options and thus the differences. Financing terms are typically from 2 – 5 years. Here are some factors that aid them in underwriting a company's credit application:
Time in business: The newer the company the greater the monthly payment.
Personal Credit Score: The lower the credit score the greater the monthly payment ~ all things being equal.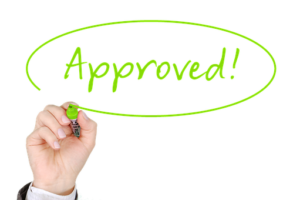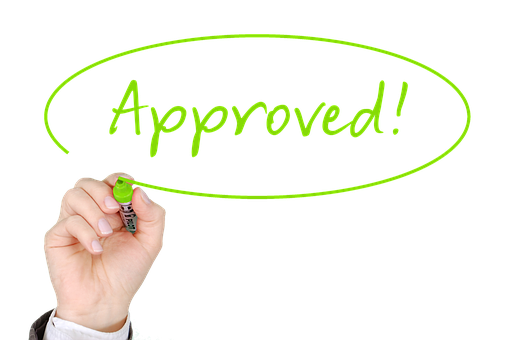 Many other factors help a lender to analyze the risk associated with the forestry / logging professional applicant.
Usually the 5 C's of Credit come into play when a lender analyzes an applicant.
Character / Credit: Personal and business credit scores and the like help the lender understand this C as it relates to an applicant.
Capacity: Show me the money! Capacity to pay is all about cash flow. Many forestry / logging equipment lenders ask for a copy of 3 recent bank statements. These are easy to obtain & forward thanks to online banking. This shows how much you are making & spending in each of the months presented.
Collateral: What is the equipment worth now and what will it be worth in the future. This helps to show a creditor the value of the collateral.
Conditions: Right now, conditions for Forestry and Logging are positive. Your industry follows the economy to a great extent. Building is surging as is the economy in general, so this is great time to be in your industry.
Capital: How much money or wealth do you have in your company?
For more information … Wells Fargo is one of our favorite general commercial lenders and this is what they had to say about the 5 C's of Credit:
https://www.wellsfargo.com/financial-education/credit-management/five-c/

Bottom Line: To Simplify the process for you and your company:
Call Corey Stansbury, National Account Manager / SLS Financial – (605) 444-1104 – for more information on leasing & financing logging and forestry equipment.
I have nearly a decade of experience in your industry and have hundreds of satisfied customers.
Allow me the honor of being part of your American Success Story!
This is a portion of our team and I'm the guy in the orange shirt.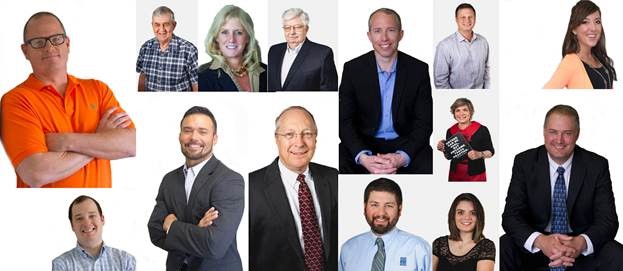 Today, credit scoring systems can make credit decisions almost instantly. However, business is still about people. More than ever, business-owners seek (a) commercial lending partner to learn about their unique needs and be solution-providers.
Speed and technology are important, but do they come at the expense of leaving people, their story, and opportunities behind?
At SLS, we've never lost focus on the business-owner behind the application. A big part of our success is based on customer satisfaction ~ plain & simple, because we believe in leveraging technology and combining it with our expertise for only one purpose…to help people.