Ah, now we see you're intrigued. FREE web development tool? That's right. We're not kidding around here. We've been implementing landing pages in our vendors' sales strategies for some time now, and we want to get you involved too! If you've been curious by what you've seen on our blog so far, and are interested in working with us, this would be a great place to start. Check out the video above to see how simple the landing page process can be with SLS Financial.
We've been in this industry a long time, and we've done our fair amount of research. We can tell you 100% that equipment vendors that offer financing see an increase in sales… if it's an integrated part of their sales process. Take a look at a few statistics we've gathered below: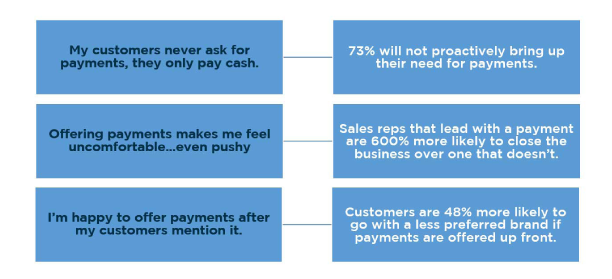 Customers will not proactively bring up their need for payments and are more likely to go with a less preferred brand if payments are offered up front. A little shocking, isn't it? That's why we've developed our equipment financing landing page program. We want to make offering finance for your customers Uncomplicated. What's more up front than a page easily linked from your website?
"We don't want to drive customers away from our website." We can work with that! We design the pages to match the look and feel of your website. Your logo, your colors, your pictures. This focus is on your business here. We're just here to help. Once the design is complete, we can work with your webmaster to link the page to your domain, or we can host it ourselves. If you're unsure, we can send over a draft design for you to make a more informed decision. Email Brian Soetaert, our Marketing Manager, for a sample: bsoetaert@slsfinancial.com
"We already have equipment financing with another lender." That's okay! We're not exclusive. We've worked with challenged credits that have had a hard time finding financing in other places. Our program can round out any team quite nicely. What do you have to lose? It's a free tool!
For a closer look at our templates follow the links below:
https://www.slsfinancial.info/landingpage1/
https://www.slsfinancial.info/landingpage2/
Thanks, and we hope to hear from you!